Dawn Kretz, RN, BSN, IBCLC
Annie Greene, RN, BSN, IBCLC
Nina Wilson, MSN, CNM, IBCLC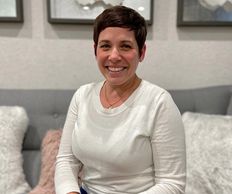 Dawn is a registered nurse and lactation consultant with 19 years of experience in Mother Child care. She has worked in L&D, fertility, school nursing, mother baby home care, and is a lactation consultant at Holy Cross Hospital - Silver Spring.
Dawn is a native of Montgomery County, wife to a wonderful husband, and mother of 3 delightful school-aged boys. She draws on her lifelong passion of caring for new mothers and their infants, as well as her experiences as a mother and a nurse, to help her clients feel supported and successful in reaching their breastfeeding goals.
Dawn supports families in Montgomery & Prince George areas.